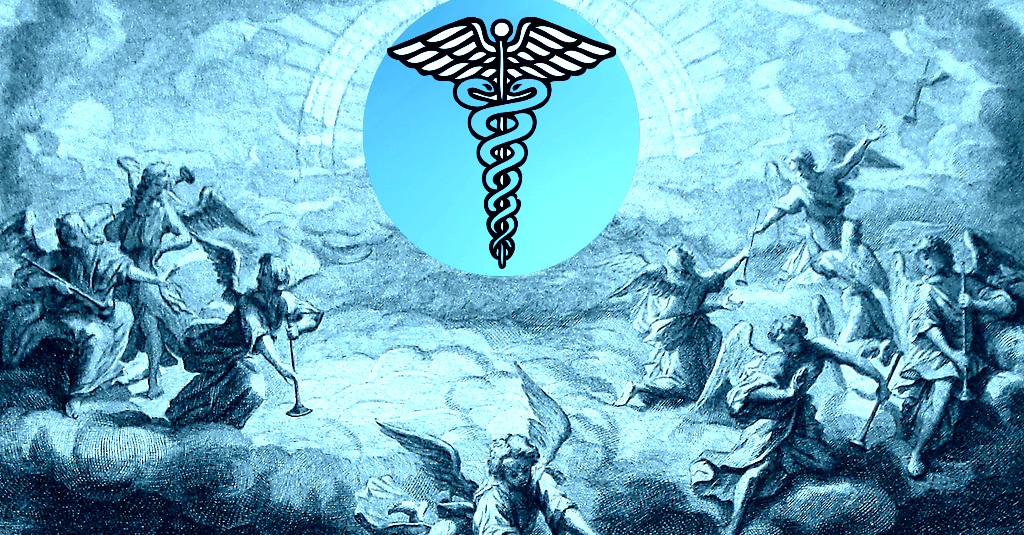 The word "Apocalypse" often evokes images of destruction, despair and global cataclysm, but what does the word really mean?

The word we often to use to describe the end of the world actually simply refers to a great REVEALING of what's been hidden. That being said, those of us who have dedicated time into discovering the true nature of our global ruling class know that a mass disclosure of this truth may very well indeed "end the world" as we know it.
Those of us in the truth community also know this type of mass awakening is a tall order given the ever increasing levels of Web 2.0 internet censorship. Luckily for us, blockchain and other uncensorable decentralized technology like IPFS have evolved just in time to fill the gap.
This is where Project Revelation comes in.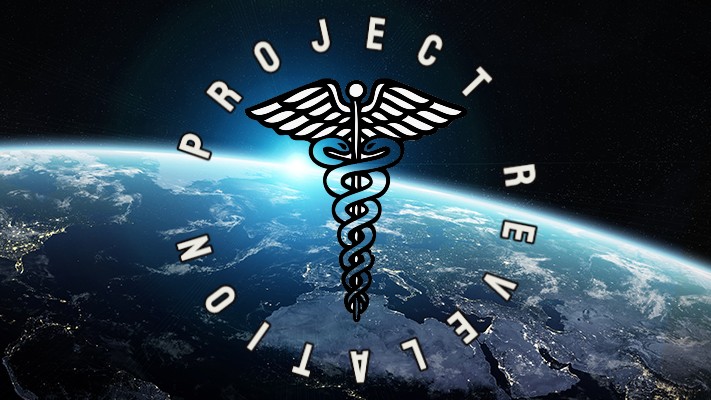 PLATFORM
Building off of the battle tested Hive blockchain technology, Project Revelation will provide a platform to share information banned everywhere else. Even better, thanks to the miracle of "delegated proof of stake" it includes built in monetization that is not reliant on advertisers or centralized payment processors like Paypal.
As our communities are under constant attack by ban waves (like the one performed by Twitter yesterday) we desperately need a new place to collaborate.
Enter ProjectRevelation.io: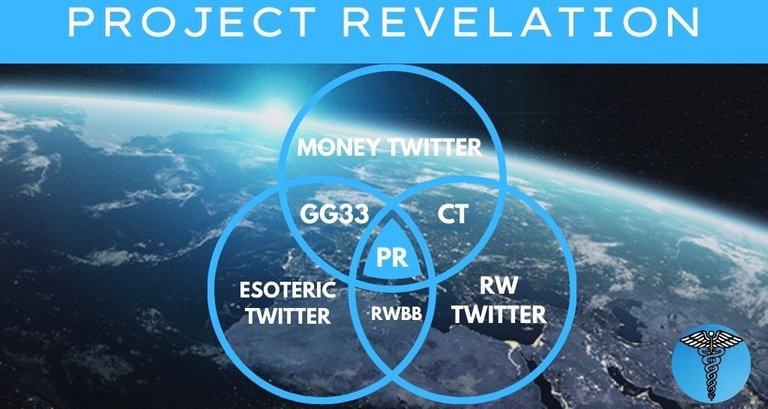 Our initial structure is simple: 12 elite content creators and community leaders from different ideologically congruent niches have been chosen to become our first whitelisted creators (with a combined following exceeding 300,000).
While anyone with a Hive account will still be able to read and comment on posts, only those 12 accounts will be able to create posts. This not only increases the rewards available for these influencers, but also ensures extremely high post quality.
12 INITIATES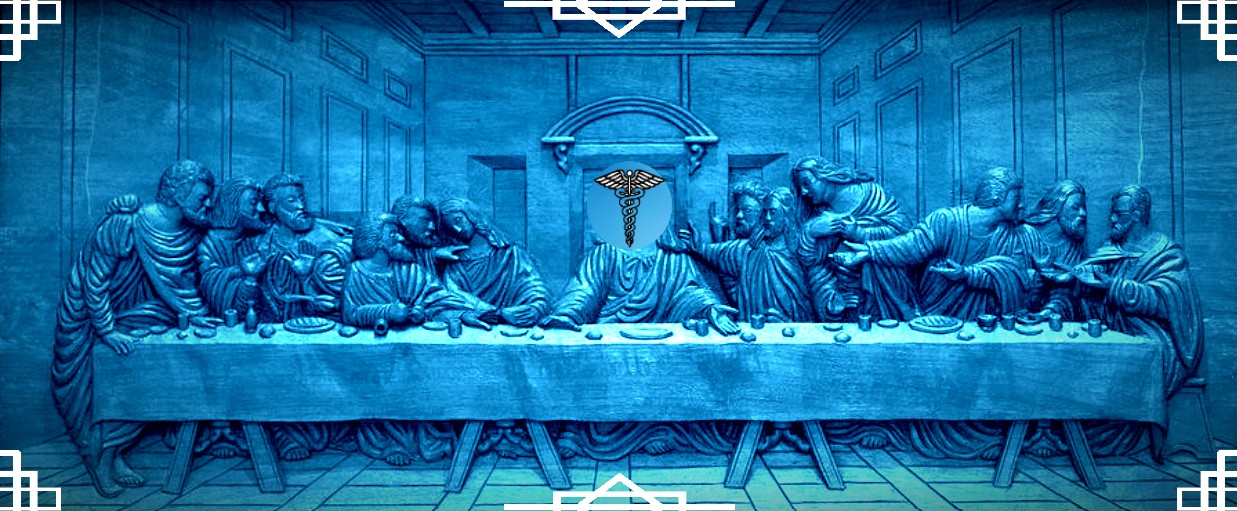 Perks of being one of the 12 include:
12 invites to distribute to content creators of your choosing

2,333 $REVX token delegation: provides a powerful upvote (tokens aren't tradable, but make your upvote worth big $)

333 $REVX token airdrop: to distribute to your community at your discretion to incentivize them to use the platform
PROJECT REVELATION TEAM ORIGINAL CONTENT
In addition to the content from our whitelisted creators, our Project Revelation team will be running 3 sections of the site focusing on different objectives that work towards our goal of being a censorship resistant one stop shop:
1. RAPTURED
<
>
One of the worst parts about deplatforming is that when your favorite content creator gets kicked off the site you usually view their content on, it's impossible for them to communicate where to find them now. Sometimes you may not even notice their disappearance for weeks, and when you do, the work necessary to find them is often not worth it.
For this reason, in our "Raptured" section we will not only be telling you where to find banned influencers, but also link to their most recent content/messages. We'll be starting with people like Donald Trump, Alex Jones and Robert F. Kennedy Jr., but will be adding others as we grow. If you have suggestions on who you'd like to see added please contact us.
2. ARCHIVE OF ALEXANDRIA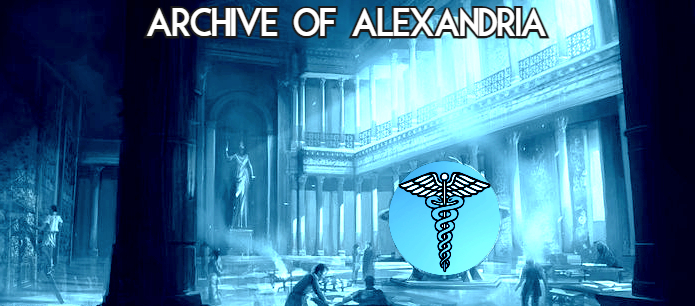 In the spirit of the lost ancient Library of Alexandria, we will be consolidating the most important "scrolls" of the modern age in one place. Focusing on the best "conspiracy" documentaries that have been banned/suppressed elsewhere. In this way we hope to become the go to place to research various taboo historical events and topics.
3. MEME STREAM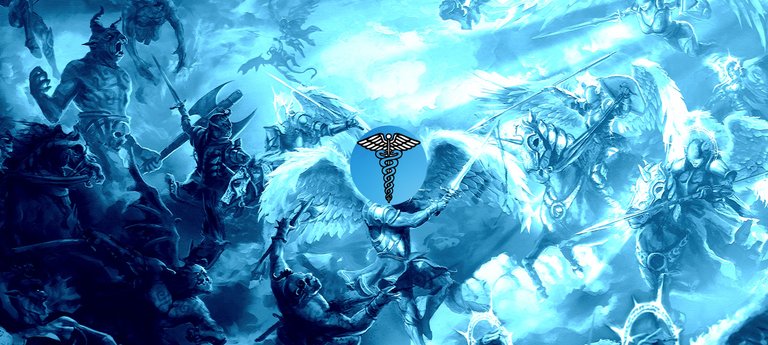 We all know the true frontlines of the culture clash is the meme war. For that reason we will be dedicating a whole portion of our project to meme creation on important topics. These will be easily sharable and information dense, with a common design language and Project Revelation watermark. We will use these on our legacy social media accounts (Instagram/Twitter) to both reach the "normies" and advertise for our platform. Here is one such meme: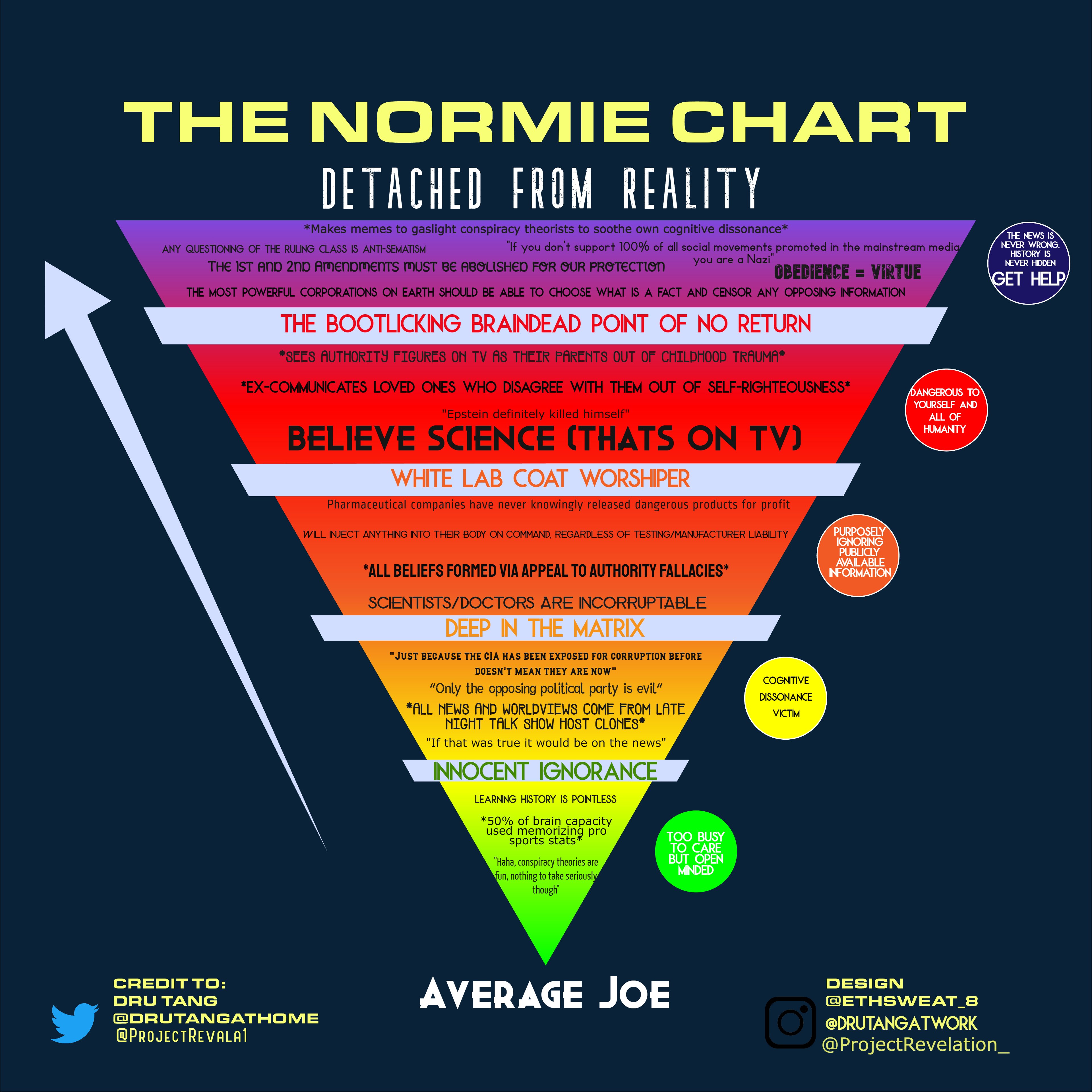 TOKENOMICS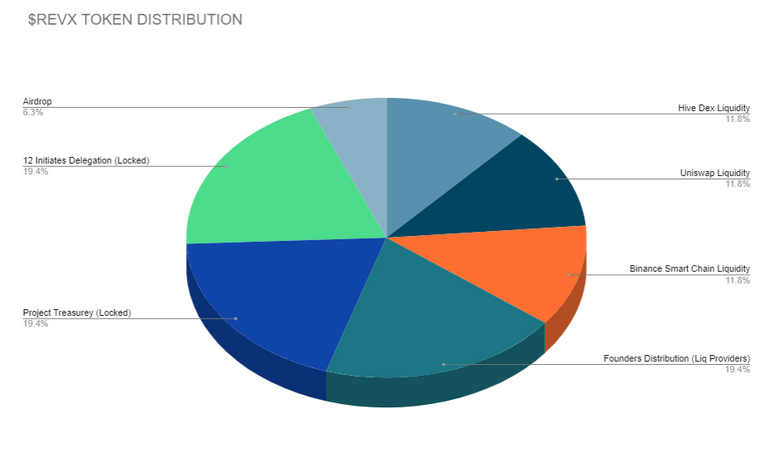 And now, finally what everyone has been waiting for: Tokenomics.
LISTING PRICE: $0.235 (23.5 cents)
Will be listed on the Hive decentralized exchange "tribaldex.com" on FEB 28th.
TRADE HERE
(You'll need a hive account to trade, if you don't have one, go to signup.hive.io, pick an option, then download this extension: Hive Keychain, deposit HIVE/LTC/BTC then start trading)
This will be followed by the release of a wrapping portal and ERC20 wrapped version "$WREVX" (will be a custom smart contract that takes a 1.7% tax on all buys and sells to be distributed to Uniswap liquidity providers) that will be tradable on Uniswap on MARCH 8th.
Then finally we will release a wrapping portal for Binance Smart Chain and begin trading on their PancakeSwap DEX as well (should be within the month of March).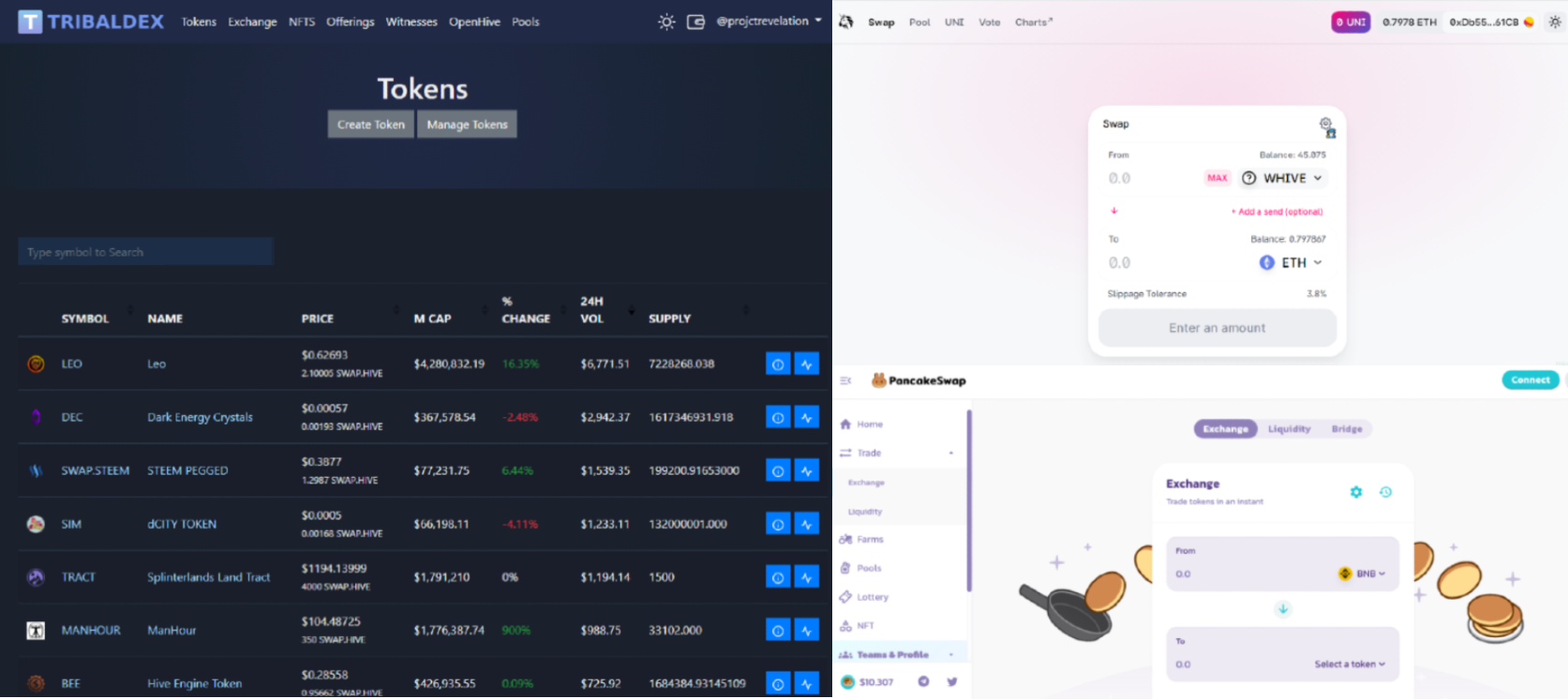 On the most basic level, $REVX is structured as follows:
SUPPLY
144,000 tokens initially created with 144,000 tokens to be created over the next year and distributed in post rewards. This means there will be 12,000 tokens worth of inflation per month until we reach a total of 288,000 in February of 2022. At this time we will decide whether to hard fork, create a secondary rewards token or to source rewards from other places.
Voting rewards/voting $ value is based on a modified version of Hive's "delegated proof of stake" protocol. This means each user's voting power will be proportional to the amount of $REVX they have staked on the platform. Unlike Hive however, we have adjusted multiple aspects of this system to be more lucrative for our users.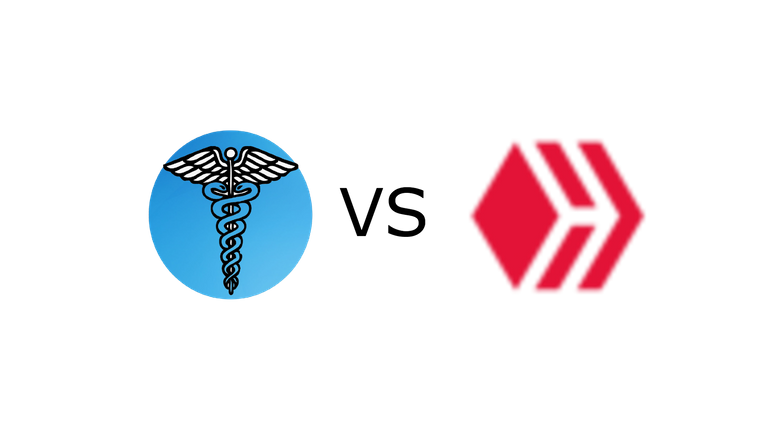 For instance:
FASTER POWER DOWNS: Our "power down" (unstaking) period is only 28 days as opposed to Hive's 91 day period. This means you will receive 1/4th of your staked holdings every week once the power down has started as opposed to 1/13th a week on Hive.

BETTER AUTHOR REWARDS: Our distribution on rewards per post are 88% to the author and 12% to the curators (people who upvote the post), as opposed to 50/50 on Hive. Again, our focus is to reward our creators as much as possible to attract high quality content to the site

QUICKER REWARD PERIOD: Our reward period on Project Revelation is only 3.5 days from the posting date as opposed to Hive's 7. This allows authors to be compensated faster for their work. This goes for comment rewards as well, so non creators are also more quickly compensated for interacting with content.

The initially created 144,000 are split up between 5 main categories.
Hive Dex/Uniswap/Binance Smart Chain Liquidity: We will be listing our token on 3 separate decentralized exchanges to maximize our access to trading capital/liquidity. As those familiar with the operation of DEX's know, you must provide tokens for liquidity as well as another asset (HIVE/ETH/BNB) to allow users to both buy and sell. This brings us to our second area of distribution.

Founders Distribution (Liq Providers): 28,000 tokens have to allotted to founders of Project Revelation in return for provided the counter assets necessary for listing on these decentralized exchanges above. They exchanged other digital assets for $REVX tokens at $0.80 (80 cents) per token even though we are listing today at $0.235 (23.5 cents) as a show of good faith in the project.

Project Treasury (Locked): 28,000 tokens are being kept in possession of the development team in order to cover future promotions/airdrops/sub projects. For instance the creation and advertisement of a high quality documentary (will be detailed further in roadmap below). This 28,000 $REVX will be powered up, meaning it won't be instantly tradable. When we do dip into this fund, it will take a full week to get out 1/4th, with the full amount available in 28 days. This gives holders/traders plenty of time to sell if they please.

12 Initiates Delegation (Locked) : 28,000 tokens will be powered up (same staking lockup restrictions as above) and delegated to our 12 initiates. They will not be able to trade or power down these tokens, but they will increase their voting power so they can reward their commenters for interacting with their posts.

Airdrop: 9,000 tokens have been put aside specifically for airdrops. 4,000 of these tokens will be given to the 12 (333 $REVX a piece) to distribute to their communities. 5,000 will be used to distribute randomly to Diesel Pool liquidity providers on TribalDex.com to incentivize community members provide trading liquidity.
BUYSIDE INCENTIVES
Buy pressure on $REVX will come from a few use cases:
VOTING POWER: To power up and create more voting power and therefore influence on the platform/the ability to give out more rewards

WHITELIST ACCEPTANCE: To power up in order to gain a spot on the whitelist and be able to post content (token amount required will be determined based on current token price)

REVELATION STOREFRONT: To use to purchase physical/digital items on the onsite store such as: courses, books, and services from our creators, as well as our exclusive Revelation merch drops (think Surpreme/Nelk Boys style limited drops) will include things such as the custom (to your birthday) Numerology/Astrology jersey's below as well as other items like crystals, stickers, t-shirts ect.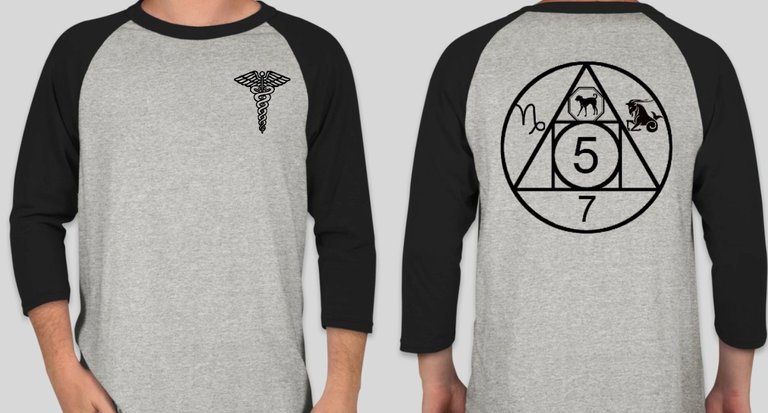 REVELATION NFT TCG: To purchase Revelation TCG NFTs. Think a combination of the gameplay of Yu-Gi-Oh, the esoteric knowledge of the Illuminati Card Game and the functionality of "Splinterlands" (Hive NFT trading card game Dapp).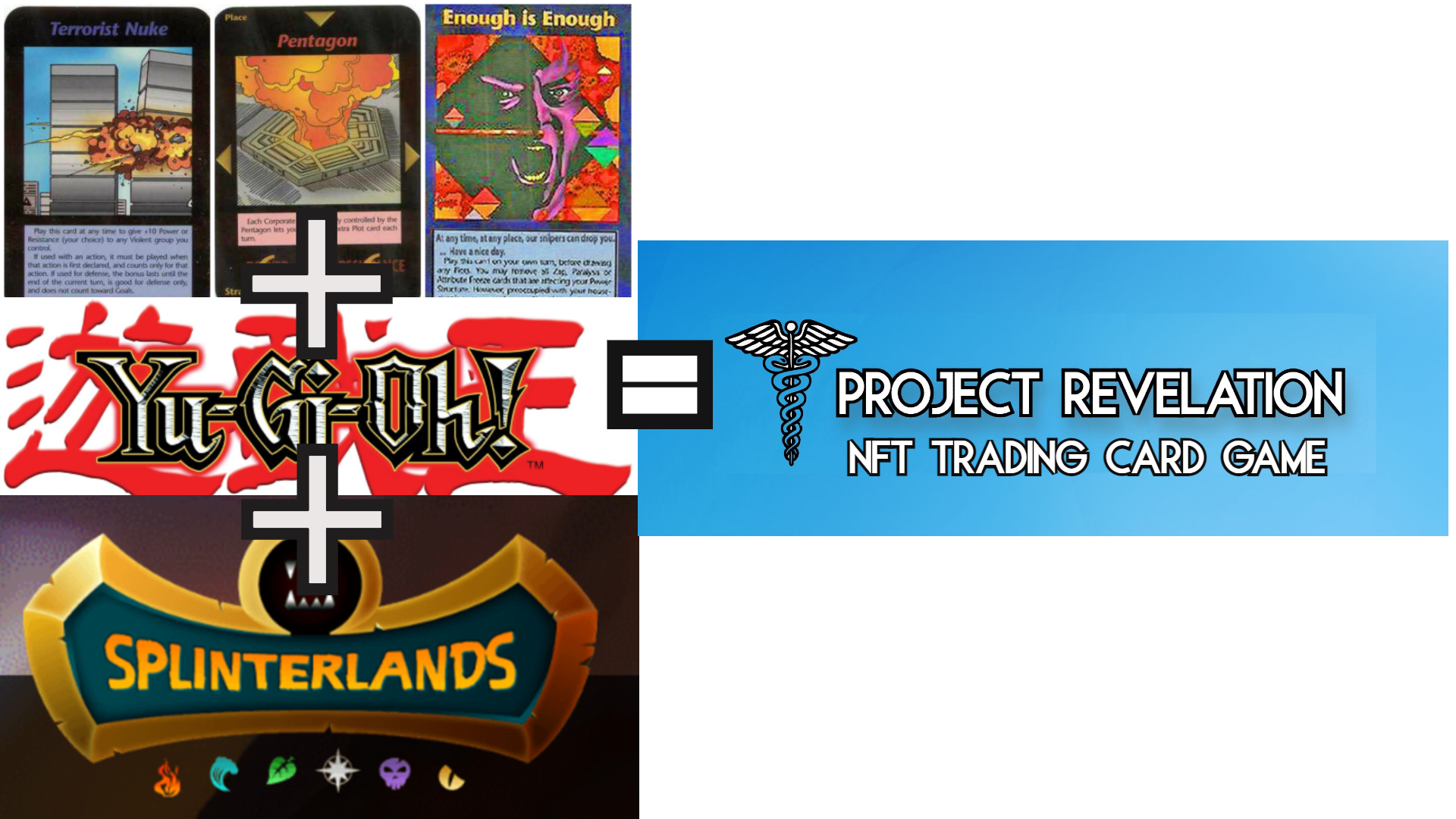 Our NFTs will also include STL files for the purchaser to use to 3D print models of each character for physical display. See the sneak peak of our first Great Pyramids NFT below:
PROJECT ROADMAP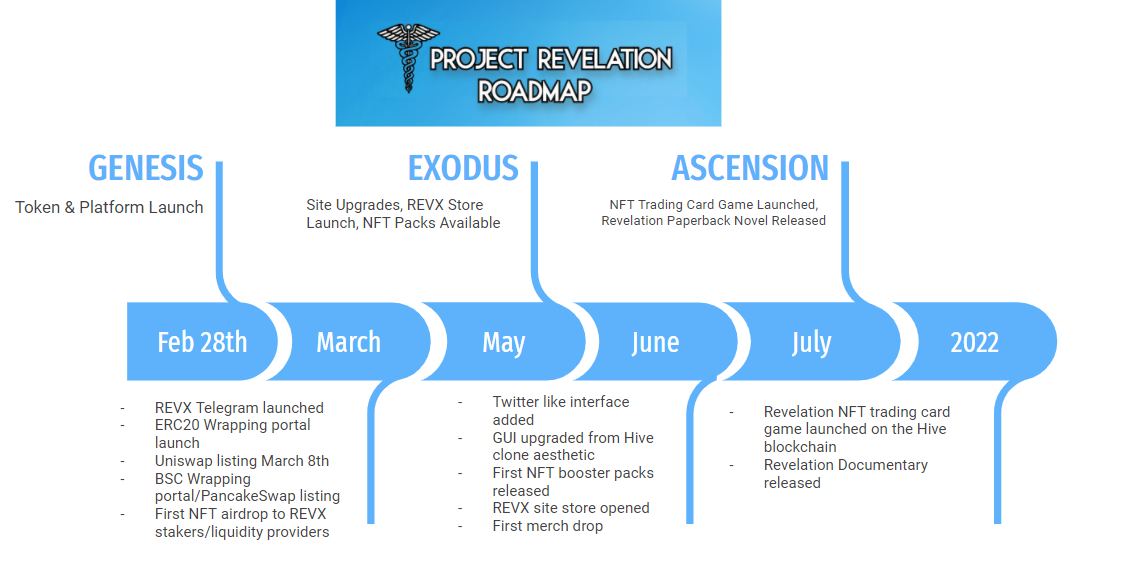 Our project's road map is split into 3 main sections:
GENESIS
Launch the platform
Launch token on TribalDex
Launch REVX Telegram group
Launch ERC20 wrapping portal
Launch Uniswap trading on March 8th
Launch BSC wrapping/trading on PancakeSwap (before end of month)
First Revelation NFT airdropped to $REVX token stakers and liquidity providers
EXODUS
All 144 secondary creator invites sent out
Private stakers/creators Telegram opened
Twitter like interface added
GUI upgraded from Hive clone aesthetic
First NFT booster packs released
REVX site store opened
First merch drop
ASCENSION
Revelation Paperback book released (June)
Revelation NFT trading card game launched on the Hive blockchain (July)
Revelation Documentary released (November)
Alright, that about wraps it up. Thanks for reading and please let us know if you have any further questions about the project.
We are very excited to get the project off the ground and grateful for the Hive community and the blockchain they have built for the technology to build it on.
Much love,
~Revelation Dev Team